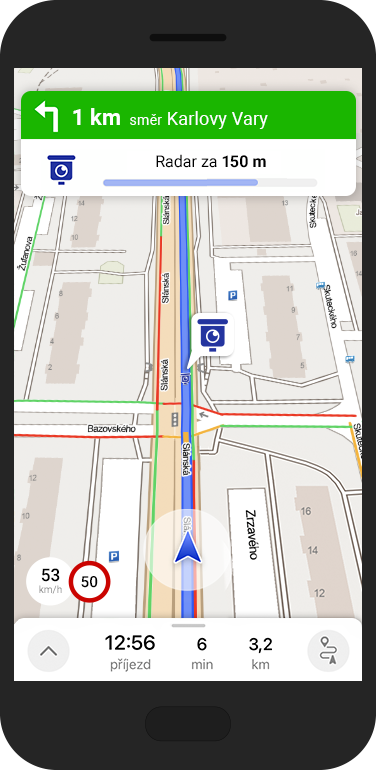 Slowing down pays off
You can see the speed limit at all times, and if you exceed it, the app will alert you immediately. And it warns of oncoming speed cameras, too.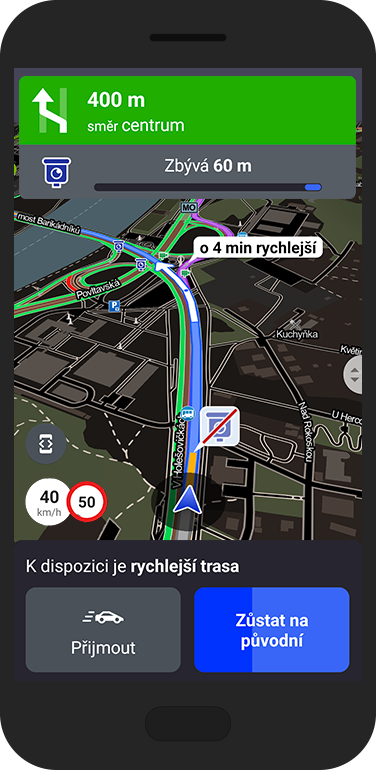 Easily avoid traffic jams
Navigation monitors closely the real-time traffic situation and helps you find instantly alternate routes to your destination.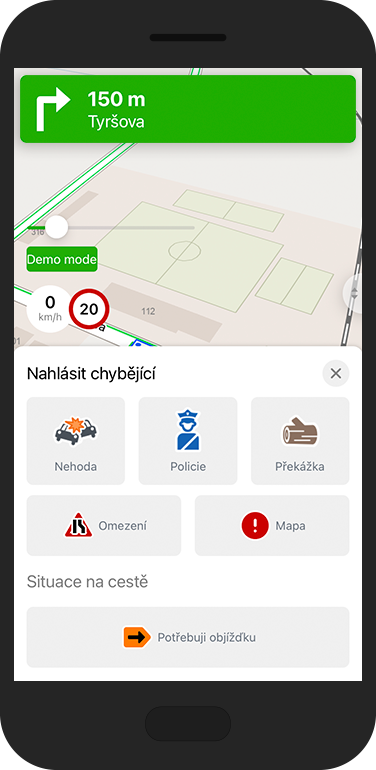 Nothing will surprise you on the road
Police patrol, road work or shuttle service? Save time and nerves by getting information directly from drivers ahead of you.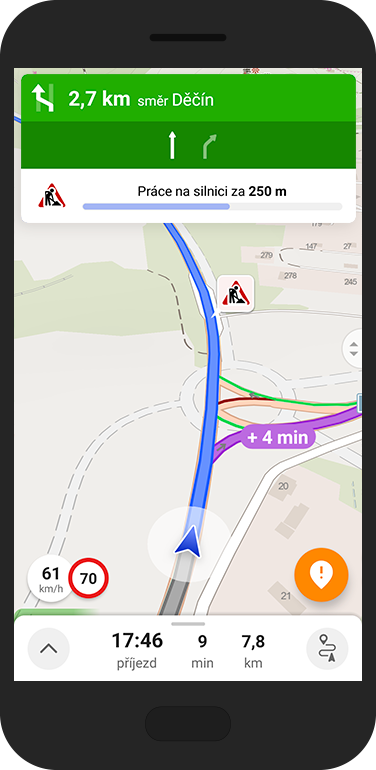 Faster route through the town?
Navigation will guide you the fastest route along and it will also show you alternatives how long it takes to go there other way.
Transparent navigation to the lanes
Navigation will show you which traffic lane you are to enter before a crossroads.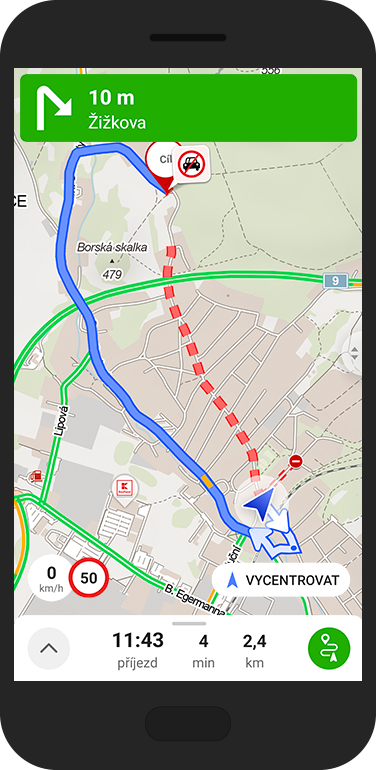 Easily handles a new alternate route
A truck is stuck right in front of you? Ask for a new alternate route. Navigation will immediately calculate it for you.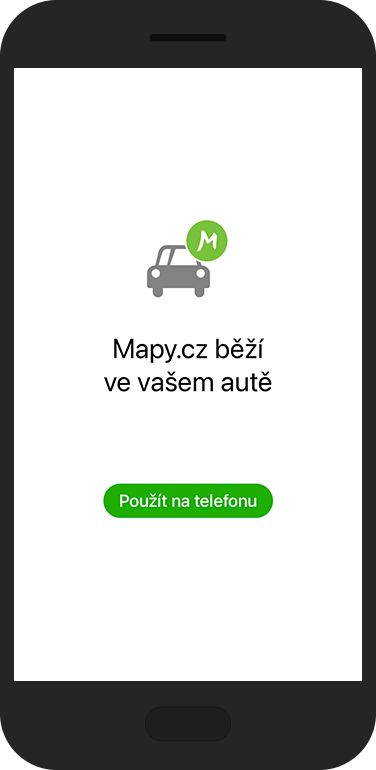 Free navigation even in the car
Download free app for Android to your mobile device or app for iPhone and easily enjoy all navigation features on your car's built-in display supported by Android Auto or Apple CarPlay.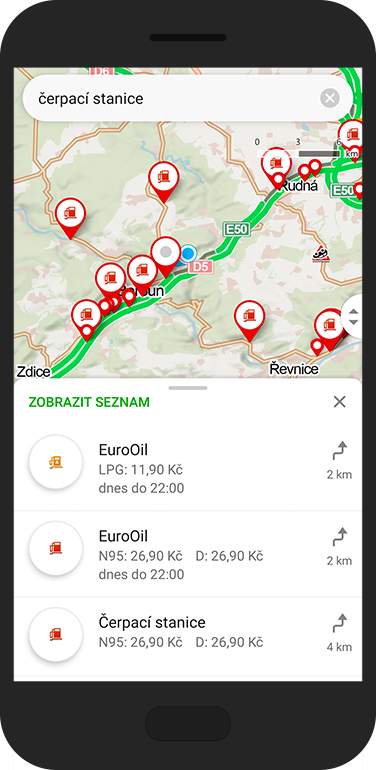 Un guide intelligent de voyages
Mapy.cz vous trouvera la station de service plus proche inclusivement les prix des carburants, vous aidera à trouver les zones de stationnement ainsi qu'à payer la taxe de stationnement, laquelle vous pouvez rembourser simplement directement au moyen de l'application.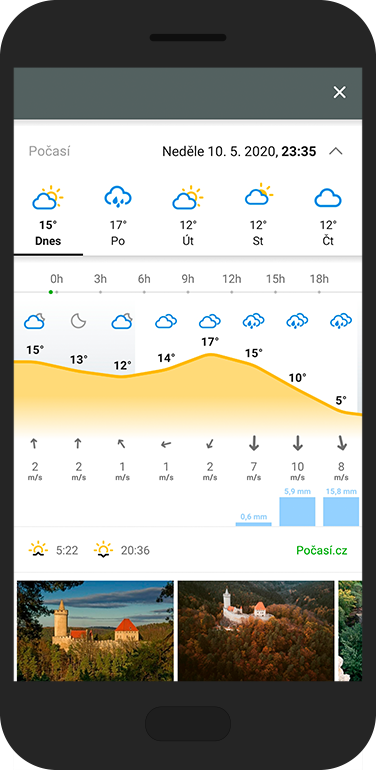 Le temps ne vous surprendra plus
Ne vous vous laissez pas surprendre par le temps. Vous pouvez apprendre, au cours de chaque planification de route, le temps dans votre destination, voire jusqu'à cinq jours d'avance. On reçoit les informations sur les températures, précipitations ou levée de soleil du service Windy.com.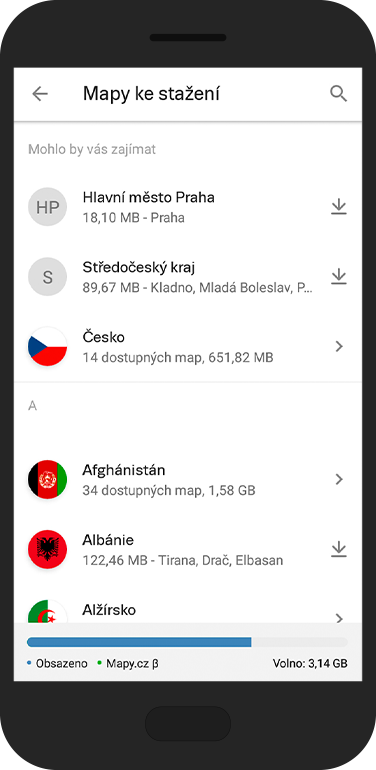 Offline maps work even without a signal
You can download maps of the entire world to your mobile device and with this free offline navigation, you won't get lost even if you run out of data.